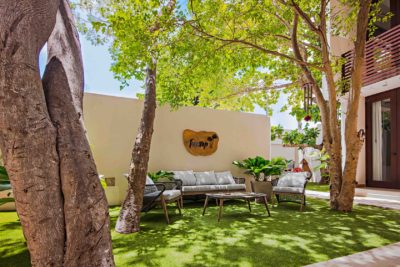 Treetop is located near the center of Cozumel's bustling main village of San Miguel, within the upscale neighborhood of Corpus Christy, which is well known as home to many expats living on the island. The property is situated five short blocks away from the ocean and within safe and easy walking distance to both of the major supermarkets in town.
Our modern apartments feature one bedroom, one bathroom and, exceptionally appointed kitchenette, to include a built-in gas stovetop and full sized fridge. The design of our apartments is open and airy, with the combined living and dining room situated adjacent to the kitchen. All of the amenities of home are provided for our guests' convenience.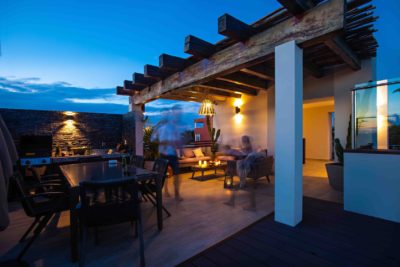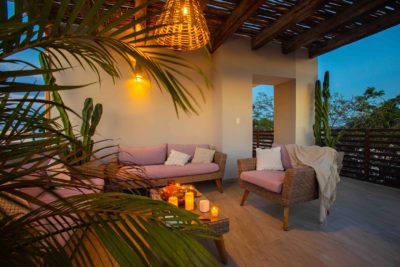 Our rooftop lounge area boasts not only a lovely panoramic viewof the neighborhood and ocean in the distance but a delightful plunge pool and convenient BBQ facilities. This is the perfect space to take in the tropical air, soak up the sunshine and feel the vibe of Cozumel. Relax with friends and family in this lovely space. Bring your favorite beverage upstairs to sip as you leisurely watch the cruise ships slide in and out of port. Oh, and let's not forget about those truly breathtaking Cozumel sunsets!
Treetop offers a unique Cozumel experience in terms of style, location and level of luxury. Surrounded by beautiful tropical trees, you'll feel immersed as if in the heart of a Mexican tropical jungle, meanwhile you are perched within mere footsteps of the amenities and quaintness of town. You'll rest in total air conditioned comfort, tucked in between premium 100% cotton sheets and a lavish down comforter.
Everything about the Treetop property, from its architectural design to all hand-crafted furnishings, have been custom curatedfor thebenefit and enjoyment of our valued guests. Treetop lies among stands of mature, tropical trees which were intentionally preserved during the construction process. You will feel the energy of nature starting at ground level with our premium wood deck that surrounds the tree trunks, ascending to the upper suites, and especially aloft enjoying the amenities of the rooftop lounge.
The property comprises six individual apartments. Rented in its entirety, Treetop provides a fantastic option for large groupswho enjoy atouch of indulgence in their accommodations without sacrificing valued privacy.
Rented separately, these apartment gems are the perfect choice for single travelers and couples as well.
Adult Only Property – Children 12+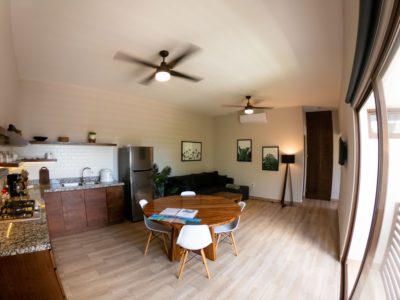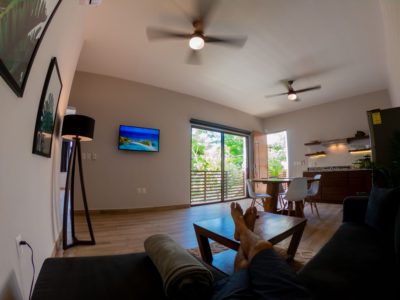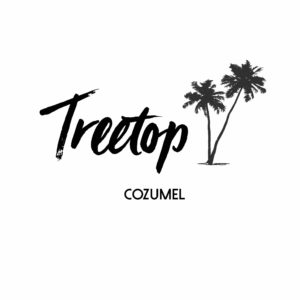 info@treetopcozumel.com
or give us a call at +52 1 987 876 2736
Welcome to Cozumel