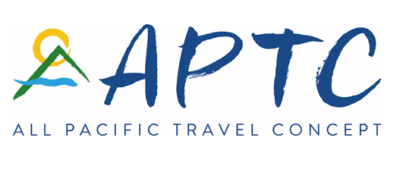 All Pacific Travel Concept (APTC) was established in November 1997 by Stephanie Karst-McGrath. The company has since become one of Australia's leading Inbound Tour Operators and Destination Management Companies in Australia, New Zealand and Fiji.
Under the management of Stephanie Karst-McGrath, the agency has seen a continuous growth, whilst constantly expanding its operations.
The agency's innovative spirit and state-of-the-art technology ensure efficiency and reliability when dealing with clients' needs. It is our top priority to maintain a personal dialogue with our partners worldwide and to provide an excellent travel experience in each destination, regardless of whether organising FIT's and group tours, shore excursions or special interest programs.
In order to fully live up to our name "All Pacific Travel Concept" and to allow our clients to deal with one source, APTC Fiji was founded in 2005 with Managing Director Monika Oldenburg. The subsidiary is looking after Fiji as well as French Polynesia, the Cook Islands, Tonga and Samoa. APTC New Zealand – Managing Director Katja Thiele – followed in 2007, in order to serve our customers' demand.
Contact Australia
Phone: +61 2 9249 0800
Fax: +61 2 9249 0820
Email: travel@aptc.com.au
Contact Fiji
Phone: +679 672 6710
Fax: +679 672 8549
Email: travel@aptc.com.fj
Contact New Zealand
Phone: +64 4 801 5151
Fax: +64 4 801 5166
Email: travel@aptc-nz.com